LOCKSMITH BRIGHTON SERVICES
With over 10 years of experience in providing residential and commercial locksmith services, Stronghold Locksmith Brisbane has earned its reputation as one of the most trusted local locksmith & security advisors and lock specialists in Australia. We've brought our expertise to the Brighton, kedron area, providing all the services you would expect from the finest locksmith Brighton and locksmith Kedron on the market.
Our customers continue to choose Stronghold Locksmith in Brighton, QLD for three main reasons: Our extensive experience in the security industry, our 24-hour emergency service, and the great value we provide with no hidden costs.
There are many types of locks and security breach issues that our customers may have to contend with. In our decade of experience in this industry, we have dealt with all types of problems – from padlocks, to deadbolts, to rim latch locks, and every kind of lost key scenario. If you're locked out of your property for whatever reason, we can sort you out.
Our 24 hour locksmith In Brighton, Queensland are a true lifesaver for whenever you are locked outside your home or business. Our staff are on call to help you safely enter your home, or provide you with the key to do so. Moreover, our services are always reasonably priced. The price agreed upon will be the final price; there are no extra or hidden charges to worry about.
Lock changes, re-keys, lost keys, window locks, and broken key extractions are among our most commonly provided services for customers all around the Brighton area. Changing or rekeying your locks can improve the security of your home. Although many people overlook the possibility of re-keying, the process can deliver similar results as replacing a lock, but for a fraction of the price. We can also change your locks entirely, of course, so that no one can use your lost key to open your door. Call us today and our mobile locksmiths with reach you in no time and provide the best locksmithing service.
Broken key extractions are another frequently requested service, and are almost always unexpected but our emergency Brighton Locksmith providing 24/7 emergency service can handle this task at any time of the day. The need for this service may arise if you use too much power to twist the key, and the key was in an odd position or had deteriorated until it was ready to break. The result is that a part of your key gets stuck in the lock, leaving the key broken and your lock unusable. In such cases, we can help extract the broken key from the lock and also provide you with a new one.
Our offer also has a warranty. We honor the manufacturer's warranty that comes with the locks; this is typically a 60-day service warranty that includes installation and materials. If you hire us and we are not able to provide the service for you for any reason, no fee will be charged.
Strongholds Locksmiths is the natural choice for locksmiths Brighton, QLD, and have many Brighton mobile locksmiths in their service vehicles on the road all the time. We've helped over 1,250 people make their homes more secure by providing master key systems. We pride ourselves in completing every job professionally and in a timely manner.
At Stronghold Locksmiths, we provide the top-quality Brighton locksmith services that you deserve. There will come a time when you need to re-key, create a new key, or extract a broken key from your lock. When that time comes, we want you to think of Stronghold Locksmiths. require Emergency Service? We've got you covered.
Call us now to talk to a representative: 1300-205-512.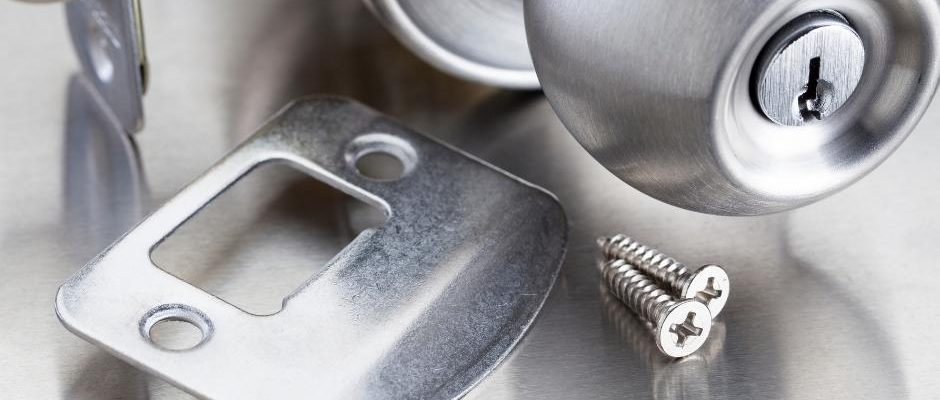 Brighton lies between the South Downs and the English Channel to the north and south, respectively. The Sussex coast forms a wide, shallow bay between the headlands of Selsey Bill and Beachy Head; Brighton developed near the centre of this bay around a seasonal river, the Wellesbourne (or Whalesbone), which flowed from the South Downs above Patcham. This emptied into the English Channel at the beach near the East Cliff, forming "the natural drainage point for Brighton".
Behind the estuary was a stagnant pond called the Pool or Poole, so named since the medieval era. This was built over with houses and shops from 1793, when the Wellesbourne was culverted to prevent flooding, and only the name of the road (Pool Valley, originally Pool Lane) marks its site. One original house survives from the time of the pool's enclosure.
Whenever you encounter a lock problem, day or night, our dedicated team is here to provide prompt assistance. Our mobile team operates 24/7, fully equipped to address any security issue you may face. We offer professional locksmith services, ensuring that all your security needs are met around the clock. Rest assured, our trusted locksmiths are always ready to serve you.
Our qualified locksmith services are your go-to solution for a range of security needs, including alarms, car lockouts, window lock repairs, locks changed, existing locks, and any kind of lock emergency. Our highly trained locksmiths are equipped with the latest tools and expertise to handle various security systems, including alarms. We can install, repair, and maintain alarm systems to enhance the safety of your property, providing you with peace of mind.
When it comes to auto locksmith services, our professional locksmiths are here to provide reliable and efficient solutions for your vehicle with high-quality security products to ensure protection and peace of your mind. Whether you find yourself locked out of your car, need car keys, old key replacements, or repairs, or require assistance with your vehicle's security system, our auto locksmith services have got you covered.
Our goal is to provide you with added security and peace of mind, whether it's for your home, businesses, or any other commercial premises. We are just one phone call away, and our emergency locksmith services are ready to assist you in Brighton.
For residential properties and commercial premises in Brighton, we offer a wide range of services to ensure the safety and security of your home. From door repairs, windows repair, and replacements to lock rekeying and installation of high-security locks, our Brighton locksmith has the expertise to address all your residential locksmith needs.