House Lockout Brisbane
Getting locked out of your house is easy. Losing the other house keys or key is one thing, but having no spare house keys or key is another. But don't panic.
You can count on Stronghold Locksmiths for help.
If you are in need of a professional, we are available 24/7 and ready to respond to emergency house lockout services.
Regardless of whether there are any safety concerns, our response is quick.
What is a House Lockout?
House lockouts Service usually occurs when the keys are misplaced, lost, or just missing. But lockouts can also occur when a key breaks in the door locks, do not turn or does not insert into the door lock. Stronghold Locksmiths can handle all emergency door locks and math issues efficiently and effectively.
We won't just unlock your home door, we'll complete the job to your satisfaction. We can replace keys or rekey locks and offer any service that is required so that your security and thus peace of mind will be restored.In addition to our experience working with a variety of door locks, our mobile locksmiths are all trained, certified, and licensed, giving us the ability to provide house lockout services in Brisbane efficiently and without damaging your existing locks. Whether you need us 24 hours a day or 7 days a week, anyone in Brisbane can count on us for any kind of home door unlocking or house lockout service. We provide quality service at an affordable rate. For any lock-related issues, or if a key needs to be replaced or the lock needs to be fixed, give us a call right away. Our locksmiths at Stronghold Locksmiths can take care of any job that needs to be done to restore the sense of security to your home.
Locked out of the house? And looking for a Locksmith?
House lockout can occur even to the best of us. The key first step is not panicking – while inconvenient, they can be easily resolved by one of our professionals at Stronghold Locksmiths. Next, call our technicians at1300 205 512. We guarantee they will be there within 15 minutes of your call. As a last note, we can't wait to see you again and get you back into the locked door of your own home.
Why Choose Stronghold Locksmiths For Your Lock Picking Service?
Every human choice has a reason behind it. In order to choose us among all the other mobile locksmiths and service providers, there must be a few reasons. We will tell you these reasons before you try to figure them out. We stand out from our competitors due to some rudimentary features,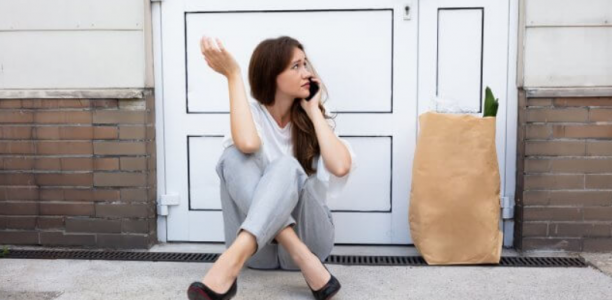 If you have pets or kids inside your home stay calm, or if you have a potential high-risk fire hazard (such as an oven or stove left on by accident), a house lockout service can pose a serious problem. It is for this reason that locksmiths in Brisbane who specialize in home lockouts must be quick to respond and provide excellent service. Stronghold Locksmiths can offer these professional lockout services, in order to reduce the risk that your loved ones or your home will be damaged.
Waiting until an emergency occurs can make it hard to remember which Brisbane locksmith is the best for home lockouts. Stronghold Locksmiths Brisbane is the best choice when you need a home lockout or locksmith services in Brisbane.
For fast, reliable, and excellent service, call us today. You can add our number to your phone contacts right now – that way, we'll be able to help you with home unlock service even sooner.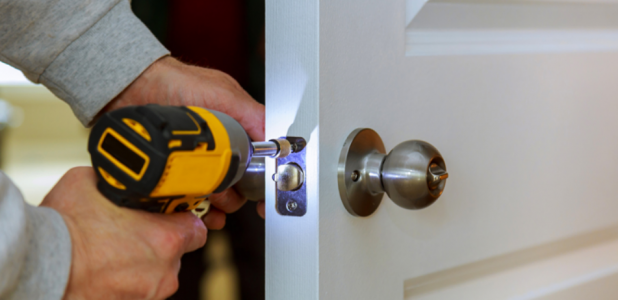 What Not to Do if You Are Locked Out of Your House
In addition to knowing what to do if you are locked out of access to your own door, spare key, or house key(or paper clip or bobby pin), you should also learn what you should avoid doing.
To start with, don't kick or break a window or throw a rock through a window. It could result in injuries and serious property damage (it's better to pay for a locksmith).
It is also advisable not to call 911 for help if you or a family member are locked out of doors in your house (unless there is an emergency, such as a fire) – the police and fire department is not going to come to your door to help.
Lastly, if you see a window open upstairs, don't try to open it with a ladder or by climbing on the roof. You could get hurt. You should simply be patient and wait until someone with access to a key arrives to unlock it. Alternatively, you can contact our professional locksmiths for assistance in regaining access to your house with broken out.
FREQUENTLY ASKED QUESTIONS