Letterbox Lock Brisbane
Do you have a mailbox lock that doesn't work? Would you like to have a new lock installed?
Whatever your problem is, Stronghold Locksmiths is the company you should contact for a Letterbox lock change.
We have been in business for decades and are the top residential and commercial locksmiths in town.
We offer more quality services than any other locksmith in Brisbane and its surrounding area.
You can count on us for the most trustworthy service. Additionally, we offer our customers a free estimate.
Because of this, it goes without saying that we are committed to providing the highest quality services available to them.
Contact us today at 1300 205 512 if you would like the services of our expert locksmiths.
You won't regret hiring professional locksmiths in Brisbane to help you!
Letterbox Security
As a homeowner, you are likely already aware of the importance of locking the front door at all times to keep your family and home safe. You should invest in high-quality door locks for your home, but they aren't the only thing you need to focus on. In addition to a strong door and reliable locks, you should also make sure that your letterbox is soundly secured. There is a growing number of burglars and criminals who take advantage of letterboxes in order to gain access to properties. Even though letterboxes are an essential part of many houses (after all, they make it easy for us to receive mail), they can put your home at risk if they're not properly secured.
High-Security Letterbox Locks
You can replace the cheap mechanical lock on any mailbox with one of many high-security options at Stronghold Locksmiths. Depending on the needs of your business, we can provide you with many options to protect your mail.
Standard mailbox locks can be replaced with high-security locks such as:
High-security 5-pin tumbler lock replacement sets

Commercial-grade wafer locks

Combination of security turnkeys and padlocks

Cam locks with number combinations

Digital mailbox locks with keypads

Biometric mailbox locks (fingerprints) 

Smart-home locks with keyless entry
Additionally, we can upgrade the security level of your mailbox by replacing it with a durable heavy-duty stainless steel one. With high-quality hardware and components, we install, repair, and upgrade mailboxes. Our locksmiths can suggest the most appropriate mailbox locks for your mailbox based on the types and sizes of mailboxes you own. For example, a lock that works well on a standalone mailbox may not work well on a communal mailbox or multi-bank mailbox.
Why Choose Stronghold Locksmiths for Your Lock Repairs?
Every human choice has a reason behind it. In order to choose us among all the other locksmith service providers, there must be a few reasons. We will tell you these reasons before you try to figure them out. We stand out from our competitors due to some rudimentary features,
Licensed & Qualified Locksmiths
No matter how complex your security situation is, our locksmiths are qualified and licensed to provide the highest level of workmanship.
Just to prevent you from such miserable situations Stronghold Locksmiths in Brisbane are within easy reach. Just save our contact in your emergency numbers. Even if you have a problem at 3 am, just give us a call and we will be functional.
24-Hour Emergency Assistance
Whenever you need us, we're here to help you. If you are having problems with your keys, locks, or security, we offer 24-hour locksmith services anywhere in Brisbane.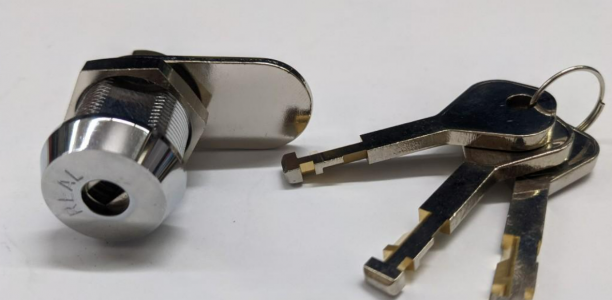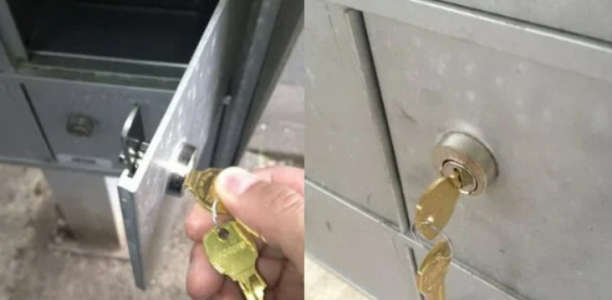 Timely & Cost-effective
Providing locksmith services without delay is one of our top priorities! In addition, we also tailor our locksmith services to meet the budgets of our clients.
Local Locksmiths, You Can Trust
Our locksmith services are available in a wide range of locations. Whether it's Brisbane, Everton Park, or Stafford and South Brisbane, we're here for you!
Services of all kinds
In addition to vehicle lockout services, we also provide key-cutting, repairing, and replacing locks.
10 Years of Experience
With over a decade of experience in the locksmith industry, our company has built a reputation among our clients as a reliable locksmith.
Brisbane north does not need to panic now! Because we are 24/7 available to fix their locks!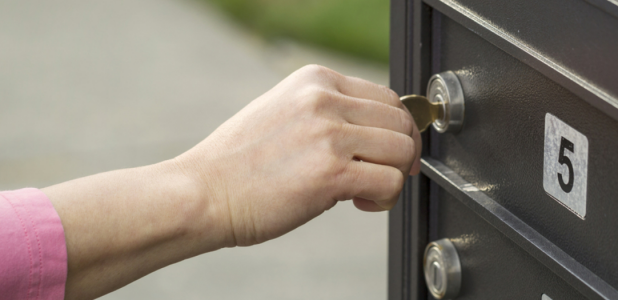 Advantages of Secure Letterbox Locks
There are numerous reasons to replace your old mailbox lock with a more secure one, such as:
Protection against porch pirates and mail theft

Increased security against mailbox vandalism

Safeguarding valuable packages from theft

Protecting against identity theft and bank fraud

Ensure that your mail is easily accessible and that it is difficult for tampering or breaking in

Providing you with peace of mind
Letterbox Key Replacement
A letterbox lock is probably one of the most frequently requested locksmith services in Brisbane. When moving into a new home or office, letterbox keys are often the last thing you think about, and you only realize that you don't have one when you really need it.
Our team at Stronghold Locksmiths can make replacement keys or cut new keys for your letterbox lock most of the time, using the existing code or creating a new code for a new key. If we are unable to make a key for your letterbox lock because of damage or odd lock style, we can replace it with an affordable Australian-branded letterbox lock with 2 new keys.
Call Stronghold Locksmiths on 1300 205 512 for affordable letterbox lock options if you need a locksmith to make keys to your letterbox.
FREQUENTLY ASKED QUESTIONS