Residential Locksmith Services
Same day Stronghold Lock Smith service anywhere
in Australia. 15 minute average response time!
Available 24/7.
A SINGLE SOLUTION TO ALL YOUR SECURITY PROBLEMS
You deserve to live in a safe environment. If your keys are lost, or the lock is damaged, your security is in danger. In such situations, you are exposed to thieves and burglars. If there is any security issue at your residence you should immediately call our Professional locksmiths in Brisbane.
Our Residential locksmiths in Brisbane specialize in dealing with the issues of residential security. Though they are able to deal with all kinds of setups, they are more proficient in residential settings. You can refer to Stronghold residential locksmith in the following cases,
SATISFYING SECURITY NEEDS
At StrongHold Locksmiths, we offer a wide range of services for residential setups. Whatever the problem you are facing, we are always here to deal with it.
RE-KEY AND CHANGE LOCKS
Have you lost your keys? Are you not sure about who may relocate them? Have you got your keys stolen? Have you recently purchased a home and you are not sure who else might have the keys? If your answer to any of these questions is yes, you need to change the locks of your residency. If not feasible, you can go for a simpler option. You can re-key your locks.
We provide experienced residential locksmiths that change locks and introduce better options. They are also capable of providing new keys to your locks with rendering older keys unserviceable. So, in case your lost or stolen keys are in the wrong hands, you don't have to worry about it.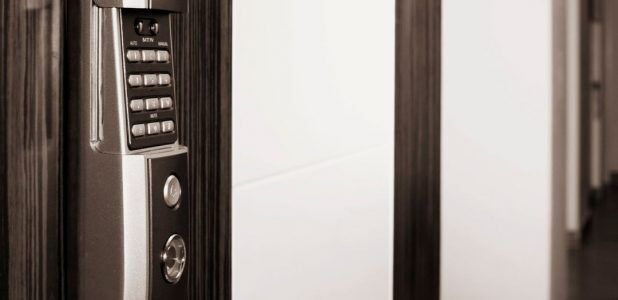 ELECTRONIC LOCKS
If you are one of those, who want everything in accordance with the improving technology, you must want electronic locks for your home. Along with many other services, we also care for the wants of our customers.
We can install electronic locks in your residence so that you can enjoy a secure environment at your home. If you are not sure about your decision of switching to electronic locks, you can contact us for guidance. Our professional locksmiths will be more than happy to help you.
INSTALL NEW LOCKS
Are you building a new house? Are you looking for some credible platform to take responsibility for your residence's security? Do you want to upgrade the locks of your house? If yes, you are at the right place. We offer the services of installation and up-gradation of your residence lock systems.
Our proficient technicians can install all types of locks to all types of doors. If you have old locks and you want to change them with new ones, you can opt for our up-gradation services. Our mobile vans are equipped with all the necessary tools and we assure to complete 99% of jobs on the first visit.
SERVICE LOCKS
Sometimes, locks become difficult to operate. Stop using force and start using our services. We can service locks because sometimes all that a lock needs is a simple service. We assure to make your locks more functional than ever before, with a single service. Instead of changing a trouble-causing lock, you can opt for our services.
WE ARE AVAILABLE ROUND THE CLOCK
Whether you want to avail of any of the above services or you are locked at your home because the locks are jammed or they are no more functional, we are available at your service round the clock.
Your reliable security partner
You can contact us at any time and our mobile time will be happy to serve you.
FREQUENTLY ASKED QUESTIONS ABOUT RESIDENTIAL LOCKSMITH
This is a question that many homeowners ask themselves when they are locked out of their house. The average residential door is usually unlocked in about 10 minutes, with the exception of some newer high-security locks that can take up to 30 minutes.
You should always hire a locksmith licensed by Brisbane City Council, There are many reasons that come with hiring one with a license such as: safety, accountability, professionalism and more!
Residential locksmiths are a type of locksmith that deals with residential homes. They can install, repair, or re-key any lock on the exterior or interior of a residence.