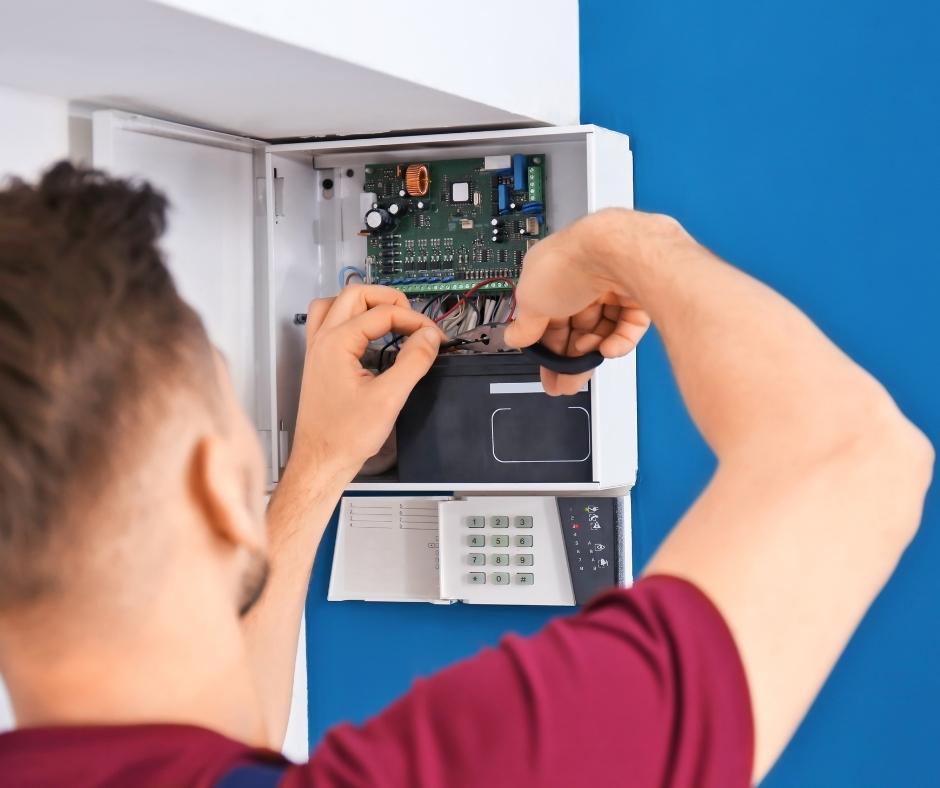 Businesses must carefully select the best security system to protect their most valuable assets. Unprotected money, customer information, inventory, computers, and staff could lead to unimaginable losses and even damage a company's reputation. You don't want all your hard work to be jeopardised by a security breach. Their first line of defence against theft, whether it originates from within the business or from the outside, is a good security system. 
However, business owners need to know the right questions to ask in order to know how to best address them before investing in security equipment and choosing strategic plans for protecting their establishments. You can follow the steps in this article by our Locksmith In Albion to choose a commercial alarm security system correctly.
In actuality, every business is unique, and as a result, unique features and functions are needed to better secure them. So without further ado, please find some useful advice below.
Choosing the Right Business Alarm Security System: Some Advice
1. Conduct A Survey
Surveying your facility is the first step in choosing the best security system for your company. You can either carry out this survey on your own or hire a consultant or alarm security company. Hiring a security company or consultant will save you time and ensure that the job is done correctly, even though it will cost more than doing it yourself.
You should be able to figure out what security tools you require, how and where to install them, and which areas require the most security from the security review. Your security survey check list is as follows:
Location of emergency exits and entrances

Physical characteristics of your business

Number of employees

The building's access information is provided.

vulnerabilities in the security

Hours of operation and employee schedules
The type of alarm security system required to protect your business will be greatly influenced by a list of important aspects of your enterprise.
2. Review Your Security Provider
Next, choose whether you will install a security system yourself or contract the work out to an alarm security company. If you intend to install the system yourself, you must be willing to put in the hours of research necessary to have a fundamental understanding of the system. Remember that it will require a lot of effort and responsibility. It might be preferable for you to choose a business that can competently complete the task, releasing you to conduct business without worry.
A trustworthy business will conduct a site assessment, make a recommendation for an appropriate alarm security system, carry out the installation, and even maintain your security system. Before entrusting the security of your establishment, you should check to see if the security firm is authorised to operate in the state in which they are located and conduct additional background checks.
3. Decide on Surveillance Cameras
Does a lot of foot traffic come into your store? Or does your company employ a large number of people? The use of surveillance cameras can then greatly aid in protecting your possessions. By continuously monitoring your building, a video surveillance system helps to deter theft and other crimes. It also enables you to keep an eye on valuables that are left unattended and to present visual proof in the event that these items disappear. Additionally, surveillance footage can document any unauthorised access to your cash register or business security safe and assist in resolving employee disputes and dishonest claims.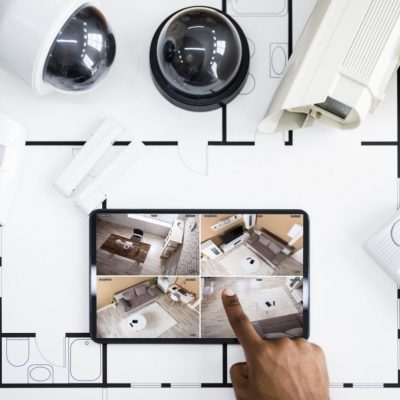 4. Determine How The System Will Be Connected
A professional monitoring system, which is used by many security companies, aids in organising a response when an alarm is triggered. It is crucial to ascertain the connectivity of your system. Because skilled thieves will plan to cut your phone lines first, you don't want the system to be connected to your main phone line.
Some systems can also send data to the smartphone of the business owner. 
In this way, the owner can be made aware of the breach and determine whether an actual intrusion occurred or whether an employee simply unintentionally set off the alarm. Additionally, you can look into wireless options. They are not constrained by walls, so they can be used both inside and outside. Additionally, it will make it simpler for you to reconnect your devices in case of moves.
5. Get An Access Control System
See how your security provider will distribute access codes. Security flaws in your establishment will result from neglecting your passcode management. Commercial alarm systems must have the ability to set passcodes and update them. This will be useful for both hiring new employees and firing existing ones. Access is not something you would want to give to a bitter ex-employee. Additionally, you need to look into your options for limiting access to highly private spaces in your office.
6. Consider Your Business Alarm Security System's Cost Before Purchasing One
A good commercial alarm security system is not inexpensive. You must, however, be prepared to invest in it. Before installation, discuss costs with your security provider to make sure you have the funds available. To prevent pricey and inconvenient false alarms, you should also verify that your vendor can offer appropriate training.
Consult our experts at Stronghold Locksmiths for more details and the best commercial security system in Australia! For all of your security requirements, we also provide the top home security system, lockout assistance, and other services. To find out more, call 1300 205 512 right away!