Why You Should Know a Reliable Locksmith
Locksmiths have become an essential part of today's world. As they provide security services for homes, offices, factories, etc. Security is a very important part of everyone's life. Locksmiths provide locks that secure our valuables. These locks may encounter many problems and you have to call for a Locksmith. For this having a reliable locksmith is very important. In this article, we will discuss the main six reasons, why you should have a reliable Locksmith?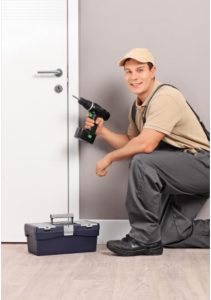 You should consider all these reasons and know why you should need a reliable Locksmith.
Security is the top priority for all people. For enhanced security, the Lock companies are always introducing advanced locks and security systems that will protect your house more effectively. The security of your house not only depends upon the locks but also on the reliability of your Locksmith.
A reliable locksmith will always provide you with good repairing and installing services for the house security system. He will help you to upgrade the home security.
A reliable locksmith provides you the best security services at very reasonable costs. The advanced locks are very expensive but the skills and experience of your locksmith can make them affordable for you. The reliable locksmith provides 100% security on a very affordable budget.
While hiring a locksmith you should know the one you can trust for your property. Because he is the only person after you who knows has your keys and passwords. By having a reliable locksmith, you can become stress-free regarding your property and valuables.
The machines and locks can't be trusted. They can be damaged or become out of order at any time. So, in this condition, you need a reliable locksmith that is available to you 24/7. You may lose your house keys anytime and need a locksmith urgently. Availability of a Locksmith at any time is one of the most important reasons for having a reliable locksmith.
Also Read: What to do when you get locked out of your apartment.
The most important quality of a locksmith is his skills to deal with every challenging situation he faces. Knowing a skilled one will help you have advanced security at your doorstep. He will provide you the key to every tough lock. Product quality varies from company to company but an experienced locksmith knows which security tools are best to use. He chooses security products wisely and efficiently.
Overcoming the Locked-out situation
If you lose your home keys or misplace them and get locked out of your house then calling a locksmith is the best option. Knowing a reliable locksmith can help you overcome this situation. Just call the locksmith and he will be there for you in minutes. He will easily solve this problem for you quickly. You might need a locksmith over time if your child gets locked in the room or house. It would be very beneficial for you if know a reliable locksmith